Artwork based on HANDS
Some musicians like their HANDS photo so much, that they want to use it for their CD artwork or even the cover of their CD. The following is a small collection of the current releases out there. Thank you for taking my vision a step further…
Hint: Click on the cover to open the record in BandCamp/iTunes/Amazon or whatever link I provided.
HANDS – Steve Lawson
Bass wizard Steve Lawson played on the gallery opening of the first HANDS exhibition in 2016. He recorded his gig, mixed it, and released it as an album called – well – HANDS. The cover shows a photo of Steves hand in front of a gallery print of his hands. Wonderful in so many layers.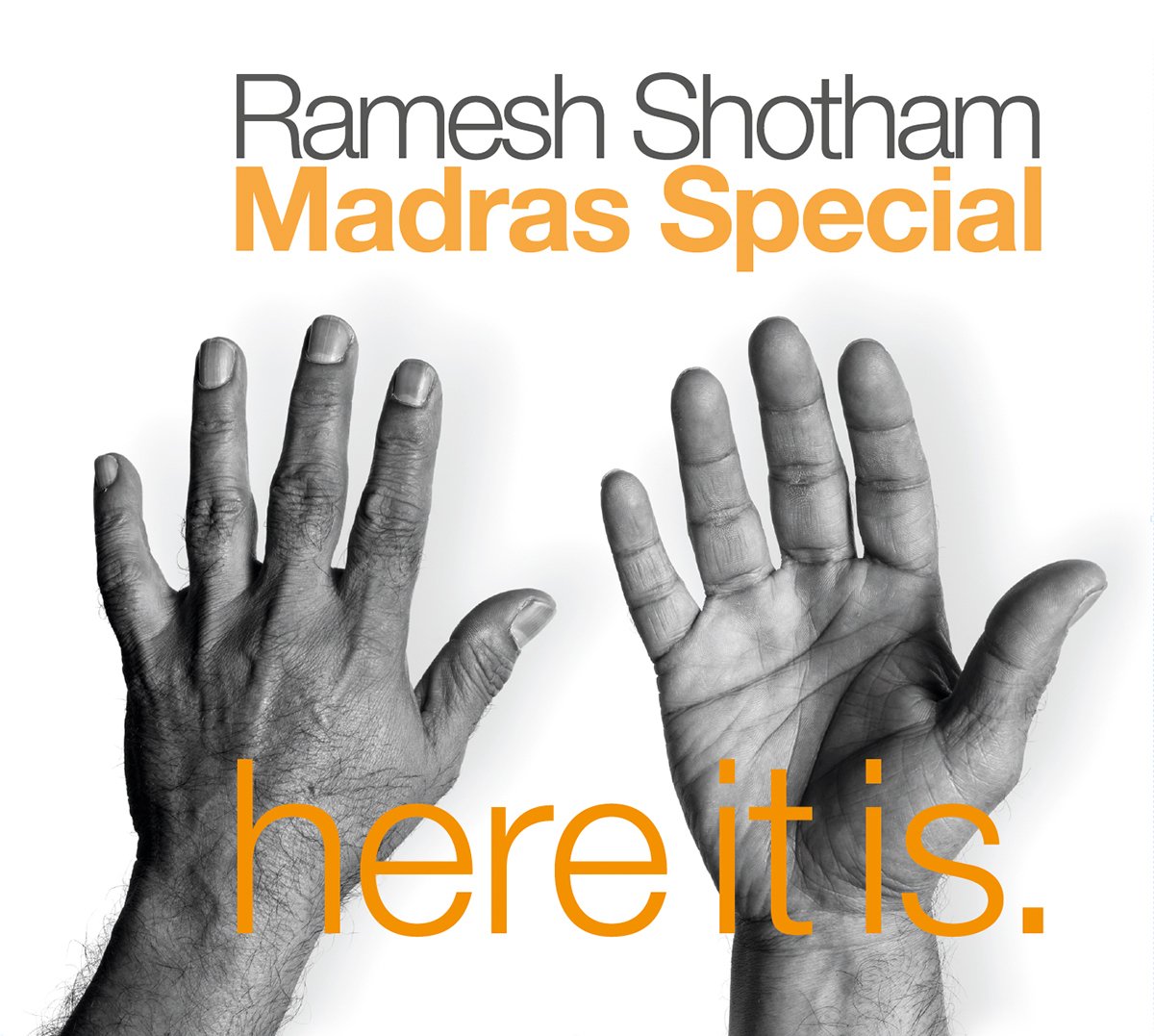 Here It Is – Ramesh Shotham
This album by Ramesh Shothams Madras Special will be released in May 2018 and it makes me soooo happy!  The whole booklet will be filled with pictures I took at their concerts. There will also be the full series of HANDS pictures of the band. More detail after release. Stay tuned!
ImPossible – Divinity Roxx
I took the portrait Divi used for her second solo album ImPossible. She asked me if she could use her HANDS picture, too, and I certainly agreed. I was speechless when I saw the booklet and how wonderful Divinity's HANDS frame the credits. This is a great piece of art by designer Mario Butterfield, who also did the cover design based on my picture and artwork from artist Sabrina Nelson.
Roar – Reza Askari
Reza took his original HANDS picture and put an animal texture on it. A crazy result, a great cover.
Kiara's Dream – Csaba Toth Bagi
I like the combination of the black&white hands photo with the pastel colors Csaba selected for the background. Another nice evolution from my pictures. A beautiful song, by the way…